Award-Winning Hindi Blogger, Chandan Prasad Sahoo, Now Teaches Digital Marketing and SEO In Regional Languages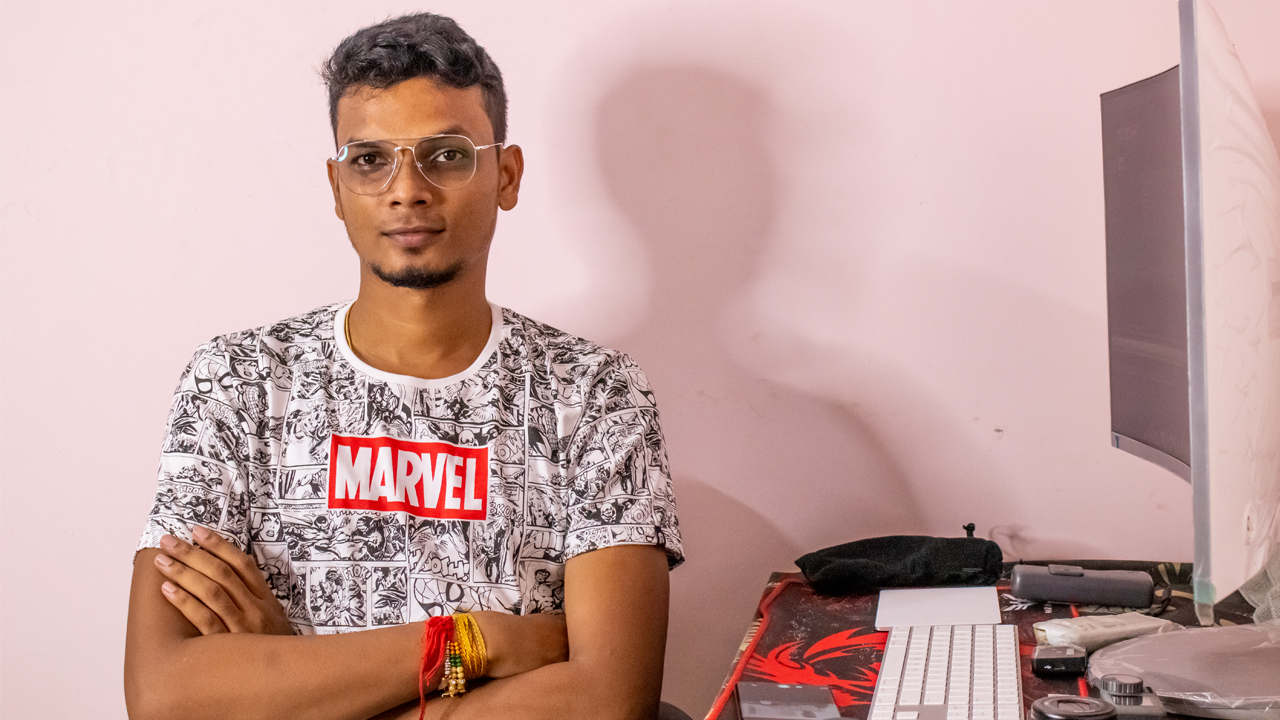 November 5, 2020 – Aspiring digital marketers in India struggling to grasp the subject in English can now learn the skill from Chandan Prasad Sahoo's digital marketing courses in regional languages. An award-winning regional language blogger, and digital marketeer, Chandan is now offering his expertise to those wanting to learn digital marketing explained in their own language.
In India, education in a native language creates a problem for those seeking a career in skillsets such as SEO, and digital marketing. Few institutes if none offer such courses in a regional language. While bloggers, YouTubers, and social media influencers, succeed with regional language channels, learning digital marketing to promote one's properties on the internet is an entirely different matter. This is where professionals like Chandan Prasad Sahoo fills the gap in teaching digital marketing in Hindi and regional languages. In doing so, he helps native language speaking students carve out a career in the highly lucrative online digital industry.
Chand Prasad Sahoo is a success story like no other. The young technology geek from Orissa, India dreamed of being a successful blogger and social media influencer like thousands of youngsters today. Like all others, he created his own blog and followed the common practice of copy-pasting articles from various internet websites. The strategy did not yield results until Chandan met Imran Uddin, an SEO expert and digital marketeer who set him upon the right path and taught him the correct strategy.
Armed with new insight, Chandan then hit upon the brilliant idea of blogging in Hindi. He started a blog Hindime.net, with friends Sabina and Prabhanjan. The blog was an instant success and won him Google's Question Hub Gold Award for blogs in a regional language. Hindime.net also became his highest-earning AdSense property.
With Hindime.net, Sahoo filled a huge demand for providing technical information in a language many could understand and identify with. He has carved out a new niche in Hindi blogging and now owns several blogs and YouTube channels in regional languages. Sahoo has now set up his own online digital marketing school at chandanprasad.com offering SEO and digital marketing courses in Hindi and other Indian Languages. With Chandan SEO online school, Hindi speaking students can easily grasp the elements of SEO and digital marketing.
Chandan Prasad Sahoo is from Orissa, India, and is one of India's leading hind bloggers with websites and channels trending on all platforms of social media. He speaks three Language, English, Hindi, and Oriya, and aims to use his newfound expertise to help those wanting to succeed as an influencer, blogger, or digital marketeer. His mission statement on his Chandan Digital Marketing website reads:
My mission is to help people in digital marketing to make money online in Hindi and other regional languages.
For more information: https://chandanprasad.com
Media Contact
Contact Person: Chandan Prasad Sahoo
Email: Send Email
Country: India
Website: https://chandanprasad.com