2021 Technology & Transaction Partner of the Year Awarded to National Transaction Corporation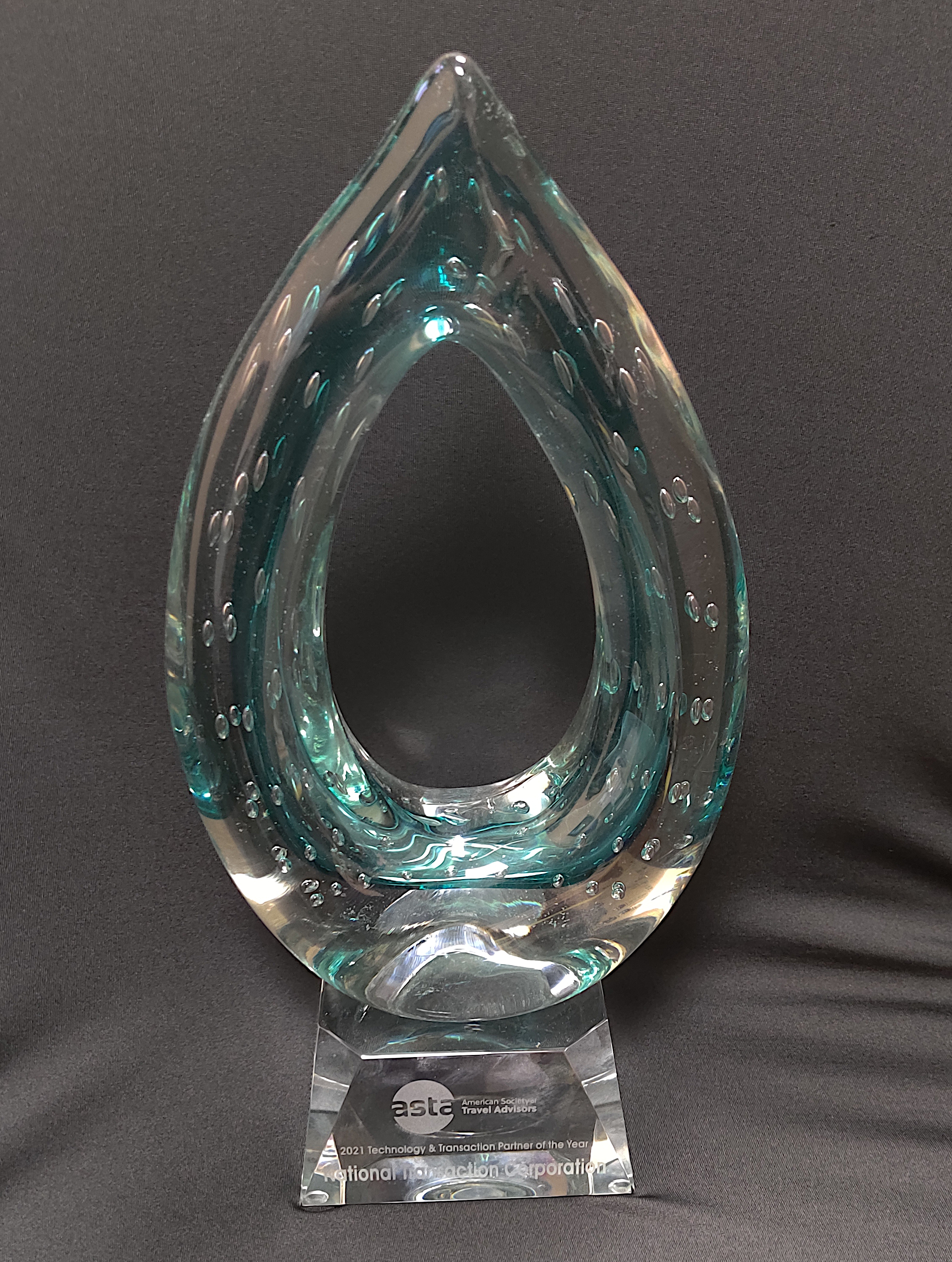 The award speaks largely about NTC's exclusive payment platform, NTC ePay, and marks the 2nd consecutive year of recognition by ASTA for technology and payment processing.
ASTA and NTC have a long standing, 15-year partnership which provides discounts on payment processing solutions for ASTA Members. National Transaction Corporation has been a strategic partner to the American Society of Travel Advisors.
Travel agencies around the world depend on NTC to facilitate travel payment transactions, as well as related industries such as hotels, tour operators, car rentals and more. This year's award speaks largely to NTC's exclusive payment platform, NTC ePay, and the various features that Travel Advisors and even chapter organizers have come to appreciate. This year's award also marks the 2nd consecutive year of recognition by ASTA for technology and payment processing.
NTC ePay is a platform to create payable links like Electronic Invoices, Social Media Posts with Integrated Payments and even e-commerce shopping cart capabilities or an event ticketing system. These links can be sent via SMS text messages, email or embedded into a website or social media site to present service or product details with the option for the viewer to purchase directly from the messages or posts. All this can be done without the need for an existing e-commerce site and can be set up in less than an hour.
CEO, Mark Fravel of National Transaction Corporation says his firm is honoured to receive such a prestigious award which provides all ASTA Members excellent payment processing solutions. This award verifies what the ASTA Members tell us which is that NTCePay.com provides a Unified System of Payment to Retail, Over the Phone, eCommerce, over the Internet or Mobile devices for free and then merges the technology of your Current Booking Agent to work with the Current Payment Gateway.
In developing the platform, special attention was given to the challenges of travel agents and agencies and the nature of collecting on customised pricing for services and products that usually don't fit the cookie cutter approach to traditional off the shelf e-commerce platforms. With NTC ePay, businesses can present specialised offerings with add-ons and deductions in a simple, intuitive interface. Document automation was introduced as a way to provide additional protection for chargebacks and reversals. Terms and conditions can be inserted into invoices on a case by case basis to outline the provisions for specific travel packages. Embedded Electronic Signatures are captured prior to payment information, accepting the terms prior to actually processing the payment resulting in a complete digital record without splitting documents from payment and terms & conditions.
About National Transaction Corporation
Founded in 1997, National Transaction Corporation (NTC) is dedicated to perfecting the travel experience for all Travel Agencies and Operators in the US and Canada through market leading customer support, the highest levels of data security, offering choice and variety, making payment processing both simple and affordable, and integrating NTC solutions continually. NTC's Mission Statement: It is their belief that every business deserves the ability to process card transactions effectively and efficiently.
Learn more at ntctravel.net or send an email to [email protected]
Media Contact
Company Name: National Transaction Corporation
Contact Person: Catherine Fanshaw
Email: Send Email
Country: United States
Website: ntctravel.net