Guide "Erase Your Criminal Record" Helps Community Members With A Fresh Start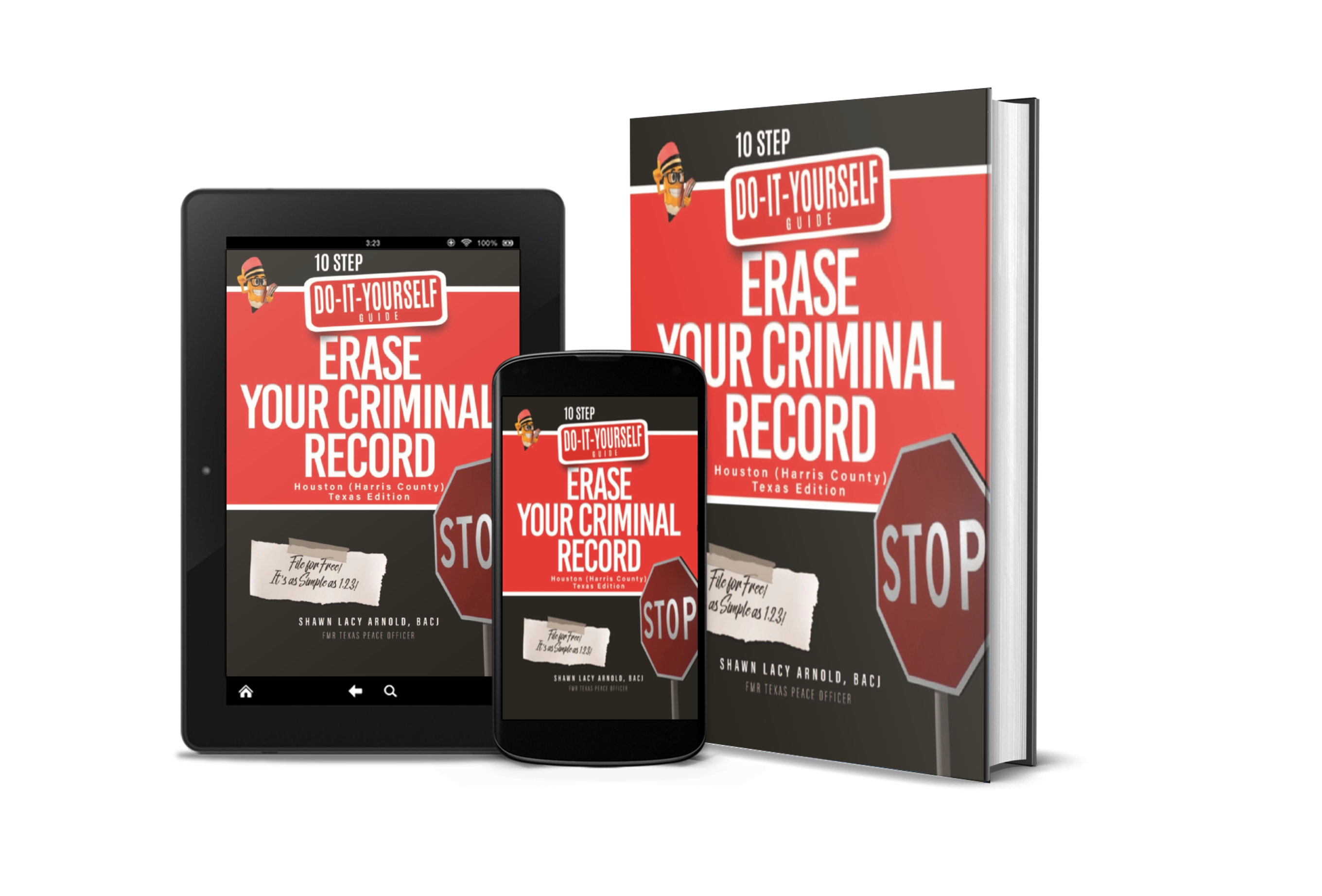 This project from "Shawn Lacy Arnold" enables readers with a complete blueprint to expunge their criminal records in Houston, TX.
The guide "Erase Your Criminal Record" is intended to present thousands of individuals with a second chance. There is no debate that having a criminal record is one of the most damaging things to a person's life. Federal statistics show that over four million people have an active criminal record, even if they were arrested only once.
This record is presented on private and public databases and is freely accessible by many platforms. Furthermore, hiring an attorney to help erase these criminal records from the databases can cost thousands of dollars as well. After working as a records clerk in Harris County Sheriff's Office and as a Texas Peace Officer, the author recognized this issue and brought forward a solution for these individuals.
With the guide "Erase Your Criminal Record," people can now rely on the blueprint used by established attorneys to expunge criminal records. This guide further offers court filing and fee waivers, letter templates, and a request to remove the criminal record from over 650 databases.
Furthermore, an eligibility test is available on the "EraseYoRecord" official webpage to assist people on their new journey. From petitions to templates and detailed instructions, this guide is made for an average joe to have a second shot at life without worrying about past mistakes.
Aside from saving thousands of dollars in attorney fees, this guide bridges the gap between community members and the Texas Justice system. People can leave their past behind and turn over a new leaf to pursue success in their respective careers. Learn more about "Erase Your Criminal Record" guide at https://eraseyorecord.com/.
Watch Video
Media Contact
Company Name: Erase Yo Record
Contact Person: Shawn Lacy Arnold
Email: Send Email
City: Houston
State: Texas
Country: United States
Website: eraseyorecord.com