Orfinex became fastest Growing Forex Broker in Forex Expo Dubai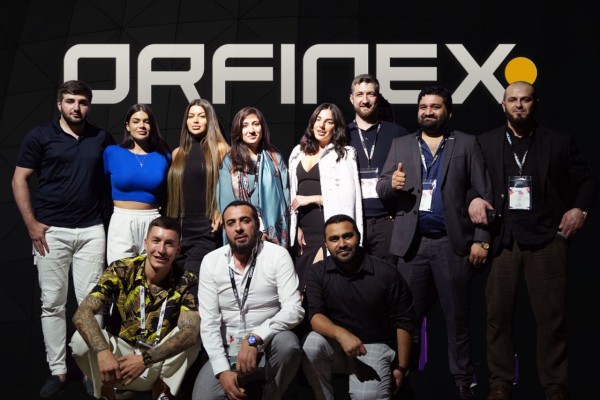 Ali Aziz Imailov, One of Directors of Orfinex Capital explains the company's growth in the Middle East and beyond. Orfinex has seen significant growth in recent years, thanks to its innovative approach to Forex trading and its commitment to providing its clients with the best possible service.
Leading Journalists spoke with Ali Aziz Ismailov, Director of Orfinex, who dives into the company's expansion and growing market footprint in the Middle East.
Are there any expansionary plans in the works at Orfinex Capital and where is the company trying to expand its market footprint?
Our recent partnership on The Forex Expo as a Gold Sponsor is further evidence of Orfinex's growing reputation as a leading Forex broker, and we are sure that it will continue to go from strength to strength in the years to come.
The retail brokerage scene continues to evolve in 2022. In what ways has Orfinex adapted to this shifting landscape and staying ahead of the competition?
Since we ventured into the retail market in 2015, and rebranding of our old Firm "OFTFX" into "Orfinex" in 2020 and our growth has been steady and gradual.The company has been operational for 7 years, and in that time, it has managed to amass an impressive clientele. The firm offers its clients a variety of services such as currency trading, CFD trading, and margin trading. What makes Orfinex stand out from other brokers is its commitment to providing a safe and secure environment for its clients to trade in.
In addition to being a trusted broker, Orfinex also offers competitive pricing and excellent customer service. It is no wonder that the company is growing at such an unprecedented rate.
Orfinex has built a strong reputation amongst traders for being a reliable and trustworthy partner, which we mainly attribute to the word-of-mouth client references that we get due to our excellent track record and customer service.
Media Contact
Company Name: Orfinex Capital Ltd
Email: Send Email
Country: United Arab Emirates
Website: https://orfinex.com/