This November, The Tour08 and The Millim launched the "Exciting Han River One Day Tour" in Seoul.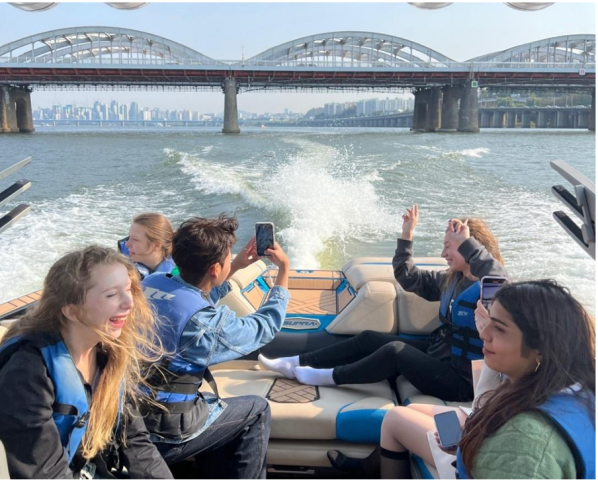 On November 1st, Tour08 Co., Ltd. and Millim In the City Co., Ltd got together to launch the "Exciting Han River One-Day Tour," which is a leisure travel program in the city that is focused on international tourists traveling to Korea. The Korea Tourism Organization has designated this tour program as a collaborative program.
Exciting Han River Day Trip is a local one-day tour that not only allows you to rent electric bicycles or kick-boards in downtown Seoul but also allows you to experience luxury boating in Han-river. The tour is called the "Exciting Han River Day Tour." During the summer months, travelers have the option of participating in kayaking or paddleboarding during the tour.
In addition to that, it comes with a tour guide and riding guidance through the use of an application called "Adbike." As it is a collaboration tour program that brings together the strengths of each company, various synergy effects are expected.
Tour08 is an intra-bound domestic travel business in Korea that discovers beautiful tourism resources in Korea and plans and operates them as programs.
On the other hand, Millim is an application platform that provides various leisure and sports activity services in Korea.
Not only Koreans but also foreign tourists can easily access leisure activities at local tourist attractions such as the Han River in Korea. Since its launch, it has successfully completed a one-day tour with 20 foreigners visiting Korea. "It was one of the best moments of my life. Lucky to know this tour and I got to know the unique charm of Korea", "I want to introduce my friends that Korea is a country with such diverse charms."
With such favorable reviews from participants, it is attracting tourists' attention as one of the best tour programs that show the unique charm of Korean leisure activities.
For detailed information about the tour, check here
Media Contact
Company Name: Millim in the City Co.,Ltd
Contact Person: Juyeon Seo
Email: Send Email
City: Seoul
Country: South Korea
Website: www.millim.in/en/