Amber Kozlowski's new novel tells the story of a perishing vampire race
Amber Kozlowski's novel entitled The Ascending Rose is the story of a young prince who joins hands with his family and friends to save the race of vampires from extinction. The book's implicit message is about the need for hope and persistence in one's journey.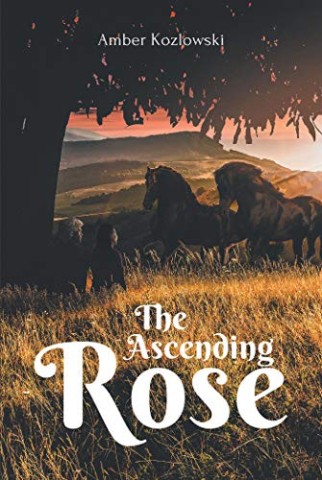 Amber Kozlowski is among the rare writers who opt for an unorthodox approach to the genre of vampire novels. Her book The Ascending Rose is an adventurous ride in which the central character strives to keep the race of vampires from getting wiped out from the world. The protagonist is Nocturne Rosensturm, a prince of the Schwarzswald Kingdom. The vampires foresaw his birth. There are betrayals and threats perilous for the entire kingdom, including vampires. The young prince joining hands with his friends and family as a force is destined to speak for the Vampire Race, one of the most misunderstood creatures in fantasy novels.
A significant aspect worth considering in the novel is Amber Kozlowski's obsession with darkness and gloom. It's not only presented in the title of the book but also in the names of the characters and places. For example, Schwarzwald is the name of the Black Forest, an extensive mountain range in Germany. Moreover, Nocturne represents a work of art dealing with evening or night. This grand adventure, filled with fantastic entities and magical moments, brings inspiration and hope from the story's unexpected dark corners and characters.
The art movement of German Expressionism was no different than what Amber tried to present in her novel. It emphasizes the artist's inner feelings or ideas over replicating reality. All the characters, including the protagonist, are simplified by gestural marks that bring brightness to the story. The suspenseful tale ends with some satisfying thoughts but leaves a significant impact on the mind of its readers, keeping them within the Kingdom of Schwarzswalds for a few hours at least.
Published by Newman Springs Publishing, Inc., The Ascending Rose is available on all the leading retailers like Amazon in paperback and kindle format.
About the Author:
Amber Kozlowski is a dedicated writer of fantasy and historical stories. She possesses the craft of keeping the readers engaged with her strong imagery and implicit messages. The Ascending Rose is her first novel, through which she attracts readers obsessed with reading and learning about vampires.
Media Contact
Contact Person: Amber Kozlowski
Email: Send Email
City: Buffalo
State: NY
Country: United States
Website: www.amazon.com/Ascending-Rose-Amber-Kozlowski-ebook/dp/B087K1698X/ref=sr_1_1?qid=1675279117&refinements=p_27%3AAmber+Kozlowski&s=digital-text&sr=1-1&text=Amber+Kozlowski