ELEHEAR is Set to Present its advanced Hearing Aid Technology at Beijing International Audiology Conference
With its grand success at American Academy of Audiology, the company will showcase AlphaPro and offer a hearing test*5mins service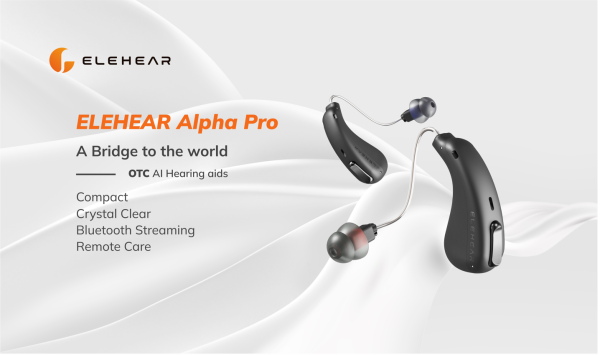 International Audiology Conference, the biggest expo in Beijing, which will take place from May 26 to 28. Leading audiologists, researchers, and business professionals will join the conference, allowing ELEHEAR to present its cutting-edge AlphaPro and 5mins hearing test services to a large audience. According to the reports, the company also attended the much vaunted American Academy of Audiology event in Seattle, the launching its new model made its ambition to become the world's exceptional AI technology hearing aids manufacturer.
The ELEHEAR AlphaPro, an innovative product, will be displayed at Booth Number B22, where ELEHEAR will be exhibiting as a conference exhibitor. ElEHEAR AlphaPro is an AI-powered hearing aid with VoClear Technology, which completely transforms how people with hearing loss listen. It provides consumers with an exceptional hearing solution because of its easy Bluetooth connectivity and unmatched natural sound quality. At the Beijing expo, the company will also showcase a bunch of other products and offer a demo for them too. One of these products is their bite-sized Bluetooth streaming, available for both iOS and Android.
Along with the AlphaPro, ELEHEAR will provide its Remote care service, enabling users to access expert assistance and make real-time changes to their devices without physically seeing hearing care professionals. This service makes access to hearing care easier and more convenient for people who live in rural regions or have limited mobility. Visitors will have the chance to take a brief hearing test*5mins at the ELEHEAR booth, giving them insightful information about their hearing condition. The professionals from ELEHEAR will be on hand to answer participants' questions, explain their products' features and advantages, and make tailored suggestions.
A representative of ELEHEAR Hearing Aids Technology stated, "We are delighted to be a member of the Beijing International Audiology Conference. "This conference offers us a great opportunity to network with business experts and present our Advanced technologies. We are confident that the hearing aid industry will undergo a revolution thanks to the AlphaPro and Remote Fitting service, which will also significantly improve the lives of those with hearing loss."
The highly anticipated Beijing International Audiology Conference will bring together eminent professionals and organizations from the audiology sector. It presents a special chance for networking, knowledge exchange, and developing partnerships that promote breakthroughs in audiology.
Visit the company's website at https://elehear.com to learn more about ELEHEAR and its products.
About ELEHEAR
ELEHEAR is a prominent hearing aids technology company that prioritizes accessibility and affordability to improve the lives of individuals with hearing loss. ElEHEAR is a market leader in elevating the listening experience for clients by focusing on cutting-edge technology and customized solutions.
Media Contact
Company Name: ELEHEAR Hearing Aids Technology
Contact Person: Meili
Email: Send Email
Country: China
Website: elehear.com