YouTuber Moe Zinkerbell talks about his viral video that garnered 9 Million views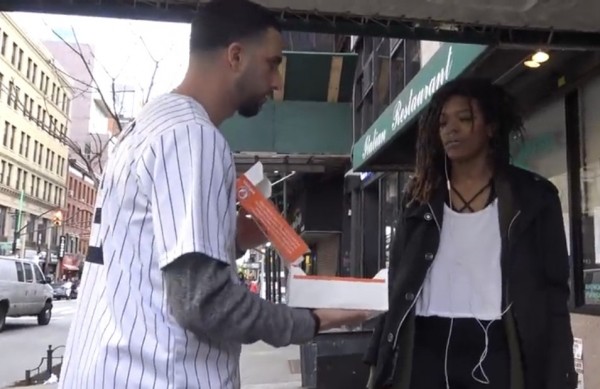 Two years back, Moe Zinkerbell released a video, where he walked around the city offering fried chicken to black people. The video garnered over 9 Million views on YouTube so he decided to release Part 2 of the same video, about four months back. On his YouTube channel by his own name, he has uploaded videos like "Giving free haircuts to the homeless in Chicago", "Pretending to be Ellen Degeneres for a day" and "Talk nice or don't talk at all", all of which gained quite some views and good feedback from the audience.
In this interview, Moen talks about his viral video and his life as a YouTuber.
Interviewer: Will you please introduce yourself?
Moe Zinkerbell: Thanks for having me here, I'm Moe Zinkerbell
Interviewer: Tell us about your viral video "Giving out Fried Chicken in the Hood"?
Moe Zinkerbell: I was bored one day and my friends asked to help them film a video for them… after we finished I decided to make a simple video of me giving out fried chicken to the community.
Interviewer: What kind of videos you create on your YouTube channel?
Moe Zinkerbell: I create many types of videos from skits pranks social experiments… I just love making people smile and giving them a good laugh.
Interviewer: Describe your normal day as a popular YouTuber.
Moe Zinkerbell: Just like keeping it busy cause it's the regula shmegula.
Interviewer: What are the upcoming videos you are working on?
Moe Zinkerbell: I have a lot of work I'm manifesting but it's top secret… I like to show people what I do rather than tell people… it's simple but not easy, because if it was easy everyone would do it. Makes sense?
Check out all videos by Moe Zinkerbell on his YouTube channel.
Media Contact
Contact Person: Moe Zinkerbell – YouTuber
Email: Send Email
Country: United States
Website: www.YouTube.com/moezinkerbell