Meet Dr. Ravi Singh, one of the firsts to receive a Doctorate in Philosophy with specialization in social media and technology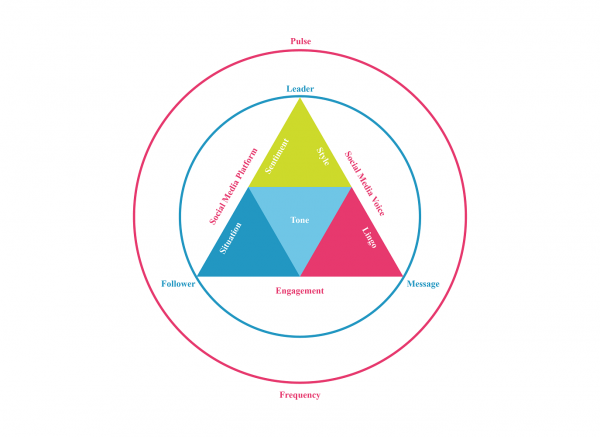 Like many Asian-American families, Dr. Ravi Singh's parents wanted him to become a doctor, and he eventually did, but not in the medical profession. Instead, he chose a pretty unconventional subject to get his expertise on. Fueled by his love for philosophy, social media, and technology, Dr. Ravi Singh enrolled in a unique program and became one of the firsts to receive a Doctorate in Philosophy with specialization in social media and technology.
Dr. Ravi Singh is a well-known name in the internet world, whose passion for writing, inventing technology and startup have earned him a reputation as the "Campaign Guru," as mentioned in the Business Week Magazine and USA Today. He is helping numerous leaders, businesses, brands, and celebrities with his expertise in social media and digital communication.
Dr. Ravi Singh was also the first Sikh (with uncut hair and turban) to attend and eventually graduate from a USA Military Academy in American history. Because of his unique case, the harsh military rules were bent, and legislation was introduced on his behalf to allow him to graduate with full USA military honors while wearing a turban.
In this exclusive interview, Dr. Ravi Singh talks more about his journey so far, gives his unfiltered opinion on Donald Trump's tweets and more.
Interviewer: Give us a brief of your background.
Dr. Ravi Singh: Simple, I am an American with a turban living in Miami. My parents immigrated from Asia with the American dream in mind. They stressed at an early age the importance of education and always doing the right thing no matter what the consequences. My father, Dr. Pavitar Singh, was chief of Radiology, and the joke in the family is Mom, Jasbir Kaur Singh, a stay-at-home wife who turned entrepreneur.
Interviewer: What inspired you to pursue a doctorate in social media and technology?
Dr. Ravi Singh: I love Social Media. As a former dot com CEO, I was passionate in the early days of the digital era. In 1997, I had my first website, and by 2000, I had my own startup called Campaign Cloud that eventually was funded and co-branded by Microsoft. I am not technically trained, but I have a love for technology and understand the dynamics of various technology systems. My brain is wired that way. Social Media in 2005, was a romance I could not avoid. I saw the potential from a digital communication point of view but more importantly, as a vehicle to increase engagement and participation in online politics. Since, then I have dedicated my career to helping executives, celebrities, brands, and even nine world leaders understand the power of social media.
Interviewer: Tell us about your Social Media Voice theory.
Dr. Ravi Singh: Ah, that has been my passion for the last four years. You see, I worked on so many digital campaigns but never understood what I was doing until I became an academic. As a practitioner, I saw the potential from a business angle, but I never understood exactly how I was doing it. Social Media Voice was a compound formula of things I believed I had done during these campaigns, but there was no empirical or quantitative evidence that what I was doing was the reason behind my campaign success.
So, I sat down and wrote a methodology for measuring social media voice and hypothesized five questions to measure social media voice variables (tone, sentiment, lingo, and pulse) to see if there was a correlation between that and social media engagement (likes, shares, and comments). It was painful and nerve-racking because I had never done anything like this before. So, for two years, I researched how this could be done by statistics running multiple regressions. Then, I spent another year writing the 450-page dissertation after running the results. To my surprise, all of the questions were "statistically significant." In academia, that's gold. Both my professors Dr. Sinan Aral from MIT and my chair Dr. Michelle Post from the University of the Rockies agreed that I had the makings of a "middle-range theory." I was flabbergasted!
Interviewer: Tell us about your recent analysis of Donald Trump's tweets.
Dr. Ravi Singh: Well, I started with 35,647 tweets from his first tweet in May 2009 to November of 2018. By looking at this large dataset, I was able to sample a large group of tweets through the nine years. I then divided up the tweets into three groups. Tweets that he made when he was a business executive, as a political candidate, and when he was a world leader or President of USA. I then asked the fundamental question of whether or not there was a relationship between his tweets and engagement with his followers. The engagement was defined as likes, retweets (sharing), and replies (comments). However, since his follower count is continuously growing, I controlled for the number of followers so that his growth would not statistically influence the results. The last component of the analysis was taking every tweet and measuring the tone, sentiment, lingo, and pulse. These variables made up what I call social media voice. The social media voice of Donald Trump's tweets was then measured against each type of engagement, meaning each type of tone (analytical, confident, tentative, anger, fear, sad, and joyful) was measured against each like, retweet, and reply for every single tweet. The same was done with sentiment, lingo, and pulse. I also measured the intensity of each type of tone in every single tweet. Sentiment measured the direction of the tweet to determine whether it was positive, negative, or neutral. Lingo included abbreviations, URLs, emojis, @mentions, and hashtags. Finally, pulse included frequency deviation and volatility of every single tweet. This was done for each tweet 35,647 times.
Interviewer: What are the major achievements and challenges you have faced, working in this field so far?
Dr. Ravi Singh: Well, my findings show that there is a relationship between social media voice and follower engagement. That the majority of Trump's tweets are Joyful. However, when he uses negative sentiment, it draws more engagement. The use of a hashtag does increase engagement sometimes more than mentions @. Lastly, his pulse does drive engagement. That is just some broad findings. I think the most challenging part was running the test more than 17 times and getting the same results. It was shocking to find out that his least used tweet tone was anger. I think the biggest achievement is that we have developed a model for social media voice and a way to measure these variables. The scientific field in social media has talked a lot about sentiment, but I used Watson Tone Analyzer (artificial intelligence natural language understanding) by IBM Watson to help measure both type and tone intensity. I believe tone is key, and the way leaders speak or use their social media voice is different from a businessman or a political candidate. I predict that tone intensity is central component of digital rhetoric and key to winning engagement for any type of influencer. My hope is to develop a metric in which we can measure tone in all social media post not just Twitter.
Media Contact
Company Name: Ravi Singh Consulting LLC
Contact Person: Ravneet (Ravi) Singh
Email: Send Email
Phone: +1 202-888-1777
Country: United States
Website: www.ravisingh.com